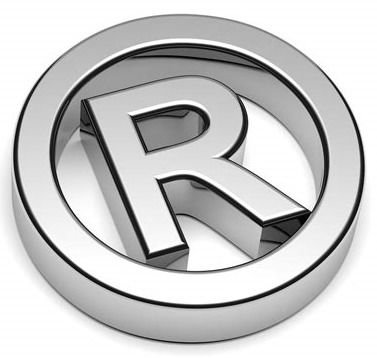 Purple Lotus Brands, Black Diamond, and Opulence King of Cones

The joint has traditionally been the most accessible and most recognizable means of weed consumption. Symbolically, nothing conveys marijuana culture better than the image of a perfectly rolled joint. It's easily the most practical option for consumption since it's cheap, requires no hardware or tools, and can be carried discreetly.

Though cannabis consumption via bongs, topical treatments, oils and edibles haven't fallen far behind, sparking up a joint usually marks the beginning of cannabis use for most first-time users. As the acceptance of marijuana use continues to evolve due to recent cultural and legislative shifts, convenient pre-rolled joints are rising in popularity. E. T. Industries owns several subsidiary brands such as Purple Lotus Premium Brands, Black Diamond and Opulence King of Cones.


About Cannpons®
Introducing Cannpons! The all new 65MG THC Cannabis Infused suppository tampon pill

The idea is to allow the cannabis to be absorbed into your body via the vagina, and work to remove the pain you feel during the menstrual cycle. It's a suppository pill that when inserted into the body quickly gets absorbed. Cannpons contains 60MG THC and 10MG CBD but its typically with little or no psychoactive effects.


About Emerald Strips®



Remember those Listerine strips that were so popular back in the day? They are back, but we infused with both THC and CBD. So instead of putting the strips on your tongue, you put these THC infused strips under your tongue and it will instantly dissolve.


Emerald Strips are a very thin Oral Dissolvable Film (ODF) which is dissolved in the mouth and under the tongue (Sublingually) or between cheek and gum (Buccally). Each ODF delivers a micro-encapsulated metered dose of medical cannabis. Emerald Strips utilizes the most advanced ODF technology available and is carefully formulated in a multiple layered delivery system that is backed by years of industry leading technology and trade secrets. Emerald Strips is an innovative oral dosage form that offers strong advantages to patients and combines the convenience of other forms of edibles with the consistent dosing accuracy of a tablet.


THC strips are used as a discreet way to get a dose of THC anytime, anywhere. These types of dissolvable strips are especially useful for those who take THC or CBD for medical reasons.


About Emerald Nugs®

When deciding to buy cannabis seeds, choosing the best source is the most important decision a grower makes. While good growing conditions are important for a crop to reach its full potential, that potential is determined by the genetic makeup of the plants being grown. The genes contained in selectively bred cannabis seeds are the key to a successful and effective marijuana crop. The Emerald Nugs seed bank maintains an extensive and unique collection of marijuana genotypes, making the very best cannabis seed-strains available to everyone able to buy cannabis seeds.
About Top Crop®

Advanced Nutrients Top Crop Liquid Fertilizer, 1-Liter
Watch Your Flowers Get Larger and More Potent. Top Crop is the legendary bloom booster proven worldwide to swell flowers to their maximum potency potential beyond any other bloom booster. Containing L-amino acids and the right types of phosphorus and potassium, Top Crop is an essential part of your high-yielding bloom phase. Top Crop today and watch your flowers expand.
The use of proper marijuana fertilizers is critical to the needs of the cannabis plants. Know how and when to use fertilizers to greatly increase your marijuana yield.


About Puff Puff Pass Apparels®

The easiest way to let people know that you are a true stoner while remaining discreet is through clothing. The only problem is that most of the marijuana clothing found online is cheaply designed making it not worth the price. Puff Puff Pass focuses its efforts on designing clothing such as shirts, jeans, casual wear, swim wear, casual and sport shoes, accessories and jewelry that can be worn by any stoner at any time. Most of our couture have canny marijuana symbolism or cleaver stoner sayings that can be appreciated by medical marijuana patients and casual smokers alike.


About Emerald State Consultants Group, Inc.



Emerald State Consultants Group is expanding the legitimate market for medicinal cannabis and serving all market participants with an integrated, one-stop solution that will document and assure compliance with all applicable regulations that producers and distributors must follow under their respective state laws.
Our S2S SEED-to-SHELF integrated solution is a turn-key, management and compliance technology for growers, caregivers and dispensaries in this rapidly expanding market. ESCG also works with public officials and government agencies to expand the acceptance of medicinal cannabis, and the adoption of a legal framework where maximum market expansion is possible. ESCG is also positioned to lead the entire market in payment and transaction services as a result of its fast-moving efforts to change the legal and financial landscape of the medicinal cannabis marketplace.
Our mission is to provide end-to-end management, across multiple management systems, for medicinal marijuana operations. Many medicinal marijuana companies have experienced such rapid growth that they are finding it difficult to manage all aspects of their operation. In order to become a successful and compliant medicinal marijuana operation, effective management must depend on many different systems.
ESCG solves the fragmentation problem by identifying tools that are important to dispensaries, and customizing those tools specifically catered to the industry. We strive to create awareness within the medicinal marijuana industry and to develop an environmentally friendly, economically sustainable business while increasing shareholder value.