Brands and Buds: Matt Morgan and His Cannabis Empire
Matt Morgan, a sixth generation Montanan farmer, exclusively tells Cannabis Aficionado how he grew one of the cannabis industry's most successful companies.
Bernstein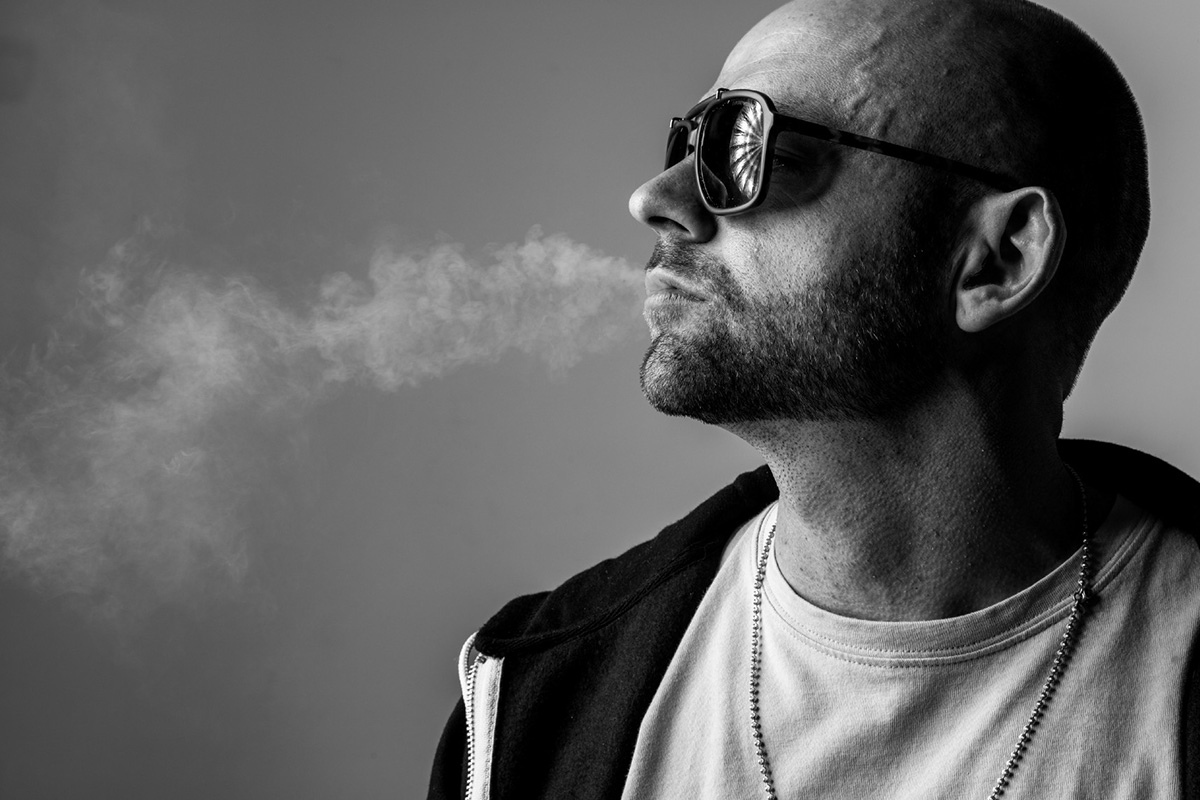 In a week I've become something of an expert in all things Matt Morgan. He's a fascinating read and is achieving rock star status as one of the first cannabusiness celebrities in the short time that weed's gone legal.
If you're one of his 777k followers (at press time) on Instagram you know that Morgan lives something of a fantasy lifestyle, photos of beautiful grow rooms with mountains of colas and bags of buds piled sky high—and even though he makes his cannabis business lifestyle look easy, you better believe it's not. His hard work and tremendous drive are beginning to pay dividends, but only after years of growing his personal empire.
Matt Morgan is a builder of cannabis companies and they're more than just uber successful. They're powerful, game-changing, and visionary. In little more than a decade of hard and determined work, Morgan has carved out a comfortable niche.
For Morgan, a sixth-generation farmer from Montana, leaving the family's fields of alfalfa and wheat to pursue cannabis meant more than breaking with tradition, but changing his parent's perception that stoners were stupid, lazy, and wouldn't amount to anything.
"My family was very anti-cannabis, actually. They would much rather have me drink alcohol growing up versus smoking cannabis. They had all the propaganda shoveled in their mouth for so many years about how cannabis was basically the devil, right? The last thing my family wanted me to do was to be involved in that sector — from a personal consumption standpoint as well as a business standpoint," says Morgan.
Despite Morgan's family attitude, he wouldn't change a thing about his childhood explaining how growing up in Montana "just gives you a certain set of core values" that have shaped and guided him in his pursuit of success in the States and beyond.
"I think people pick up on it very quickly when you have small-town roots," says Morgan. "You shake peoples hands, and when you shake people's hands, that's your word. You follow through on everything that you say you're going to follow through on." He adds emphatically, "Honesty and integrity, all those things are instilled in you growing up in a place like Montana. People automatically trust you more or less based upon how you act, how you're raised, and I think that goes a long way in business."
Morgan's moral code would soon pay off as he got his first taste of success selling real estate in his early twenties. What followed in 2008 is probably Morgan's biggest game changer as the financial collapse left him to do some serious soul-searching.
That need to land on his feet and find the next big business opportunity led Morgan to settle on cultivating cannabis after months of online research. After getting his Montana medical marijuana card, Morgan blindly started growing; — expecting his first crop of six plants would produce High Times-worthy buds.
"In my head, I was like, 'Man, if a bunch of hippies can grow up plants from seeds and grow some good buds, there's no chance I'm not going to pull this off.' But of course, my first couple attempts were epic failures," Morgan laughs.
"I had no idea what I was doing. You name a branch, I hit it on the way down."
Lucky for Morgan, he's a fast learner and recovered quickly from his mistakes. Over a ten-month period, he scaled his grow operation to one of the largest in the state. Everything was going well for Morgan in Montana's medical program where a caregiver could grow up to six plants per patient, with no cap or limit on size. Morgan's hometown of Missoula was booming with more than 60 dispensaries in a town of 60,000-plus people.
"The ratio was ridiculous and Montana doesn't really like change all that much," says Morgan. "Once they saw all these dispensaries popping up and everybody growing cannabis, legislation came in and put a halt to everything. They limited each share grower to three patients and that's when I started looking at other opportunities to scale the way I wanted to scale."
In 2010, Arizona was crafting some of the most favorable cannabis laws for building a large-scale operation with unlimited plants, weight, and growth — and if he could secure one of the licenses from the state — it had everything Matt Morgan was looking for and more.
Moving to a new state where you don't know anyone could seem daunting and intimidating, but not for Morgan who immersed himself by building a brand of hydro stores that would soon service the states large grows. With three Ugrow hydro stores under Morgan's leadership and making steady gains, Morgan knew the key to scoring one of the 121 state licenses would be seeking out the who's who of Arizona's cannabis culture.
"Since I really didn't know anybody the hydro stores gave me a chance to really get involved. I'd meet and greet with everyone in the space, which was very helpful early on."
And his strategy worked. Knowing that the licenses would be highly competitive, Morgan's intrepid networking led him to an influential senator's son and indeed, they won a license in the first round of applications, quickly acquiring their second within a few months of being in business and Bloom dispensaries was born.
In as little as ten months that Morgan and his partner had grown Bloom dispensaries, they were now employing 120 personnel and earning revenues in excess of a million dollars a month. It's here that I learn that Morgan has as huge a heart as he does a mind for business. As a difference in Morgan's life is created, or as he experiences a certain level of success, he makes sure that the wealth is spread around.
"You're literally seeing people, hiring them, and they're driving to work in a car that barely runs and then six months later because of this job they're driving a new car. Things like that are just so fulfilling in general. Helping and seeing all these people that you're making their dreams become reality. The larger you can scale, the more people you can help," says Morgan.
Morgan recalls how his mentors, most of whom were CFOs, CEOs of Fortune 500 companies and Fortune 100 companies gave him the "playbook on how to be a monster in the business space" because they understood the business from A to Z. Without them, he says, it would "take me forever to figure out how to recreate the wheel. They really turbocharged everything for me."