Cannamonium Live is a weekend full of LIVE music, food, arts and crafts, entertainment and yes plenty of California's finest cannabis. This is a epic event which is more like a experience. Our concept for Cannamonium Live is to present and sponsor events centered around marijuana-centric themes such as galleries featuring insane works of art and glass blowers creating the most intricate pieces, events featuring live music with nationally acclaimed headliners, seminars, parties and vendor booths selling all kinds of weed paraphernalia, accessories, artwork and gear and hundreds of strains of the best cannabis on the planet.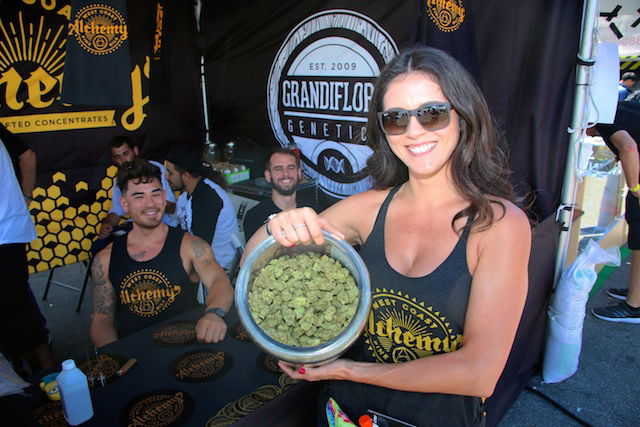 The highlight of the event is the Emerald Thumb Cup marijuana competition, with judges awarding Emerald Thumb Cup trophies to the best strains and products in several different categories. This 420 friendly festival gathers some of the top strains in the state. Exhibitors bring their best bud, edibles, creams, gels and remedies to attendees to try and purchase. Awards are dealt to companies with the best product.

Cannamonium Live's brand experiences engage audiences very effectively, especially in digital world. Engagement through events connect audiences to a brand in a more powerful way than other forms of marketing.

Cannamonium Live will generate interest, awareness and engagement with the lifestyle brand amongst its US audiences. Eventbrite research has determined that 78% of millennials (18-34) choose to spend money on experiences over possessions. 77% of millennials spend more on events and live experiences, which they say help to shape identity and create life long memories.

Cannamonium Live is also the ultimate networking opportunity
that connects people interested in providing exceptional products and services in the cannabis industry. There are of booths, vendors and professional speakers to strike up a healthy business conversation with while you're here.

Cannamonium Live will use these events to spotlight the medical and industrial cannabis industry. We promote the legal medical and industrial benefits of cannabis emphasizing the business sector, with a major goal of connecting business to business (B2B).Meet producers, processors, greenhouse manufactures, security companies, investors, marketing groups and the numerous other b2b businesses from around the globe that support the marijuana industry. It's time to grow your business! Get your exhibitor booth today, ask us about our early bird specials.

Cannamonium Live is more than your average trip to Stoneyville. Not only will you discover a large variety of vendors with smoking accessories and other products, you'll also stumble upon useful information on marijuana laws and a laundry list of medicinal uses for patients. There's so much to see and do there, so put the munchies aside and go exploring hundreds of exhibitors, industry speakers and demos that will light you up with knowledge on the medical marijuana industry.

It's a prime location to talk business, learn about the advancements in the cannabis industry, try samples, listen to live music and drop in on discussions. Brace for good vibes and high levels of entertainment.


Visit the Emerald Thumb Bazaar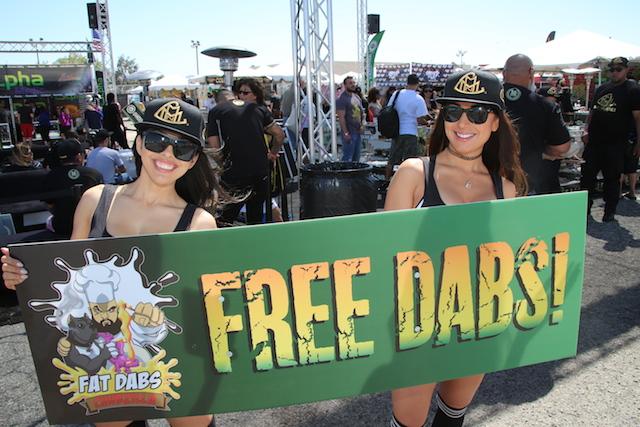 The Emerald Thumb Bazaar, is the marijuana-centric marketplace hosted by Cannamonium Live where event visitors can shop from top-notch cannabis brands, laugh out loud to hilarious comedy sketches, play carnival games, grab a bite to eat, and so much more.

Expect to see some fan favorites such as Bee-Nails, B Fresh Gear, High Mountain Imports, Artist Proof Collective, and Puff Puff Pass. Need the body high without the head high? A wide range of CBD retailers at The Emerald Thumb Bazaar have plenty of products that could help ease any painful problems you might be experiencing.

Eco-friendly vendors sell a variety of hemp foods and other products as advocates and activists provide information about cannabis derivatives and their many valuable applications in modern society. This multi-day, marijuana-minded event is budding with educational opportunities and excellent entertainment.

Listen to plenty of music from local and national bands and DJ's throughout the day, along with guest speakers and chew the fat with people at information booths and quell that case of the munchies with a walk through the food vendors introducing hemp beer & hemp wine. Yes, we are going to have a lot of fun.



















--


Emerald Rush Holdings LLC