Hempire
Entertainment Cartel, Inc.
The Pollinating of the CANNABIS AND HEMP INDUSTREY
with THE ENTERTAINMENT Industrey
Hempire Entertainment Cartel, Inc. is pollinating the cannabis industry with the entertainment industry through celebrity management, PR and brand management. Hempire Entertainment Cartel, Inc. is industry experts with extensive experience working alongside celebrity personalities and alongside cannabis brands with a worldwide presence.

From brand management to social media and PR, we offer a range of services to businesses and to our celebrity branding partners to help grow brands and media reach. We do this by providing personal service, tailored to each celebrity influencer and cannabis brand that we work with.
Industry contacts and experience helps connect celebrities with cannabis brands and companies to ensure a great fits between the two entities. We create scenarios where the celebrity influencers and marijuana companies or cannabis brands finds synergy to joint venture. Our industry reputation can make sure that you have a fun and successful "Joint" (no pun intended) venture.
At The Hempire Entertainment Cartel a personal relationship between a celebrity and The Cartel is eminent. The clients focus is to highlight oneself but a The Cartel's job is to make a brand out of an individual and cross pollenate that brand with the cannabis industry and harvest that new product and distribute it to the public.
We value the unique personality and talents of everyone that we work with, always securing opportunities that will allow you to appear in the most positive light. Your career is most important to the Cartel.
Offering full time profile management, The Hempire Entertainment Cartel can secure brand endorsements, joint ventures, or even start your own cannabis business venture for our celebrities with many high profile organizations clients.
Big Weed Brand Ambassadors

Celebrity endorsements are a great way to continually build your profile and increase public awareness of your presence in the cannabis and hemp marketplace. The right relationship with a well-chosen and credible brand can place your own identity in a range of locations such as presence on websites, within retailers, through television advertising as well as allowing you to make public appearances.
The Hempire Entertainment Cartel are hugely experienced in pairing celebrities with high profile cannabis and hemp brands, forging long-lasting partnerships with firms while ensuring that both celebrity and the cannabis brands receive mutual benefits.
LICENSING
We work to establish strong relationships with a wide range of brands, sourcing opportunities for you to add your name to anything within the cannabis hemisphere. We will work with you to strengthen your own brand and adding your name to desirable and prestigious cannabis products and services.

Berner
Everything we do has been designed to develop and continually raise your public image within the cannabis industry and we will work to provide you with as many relevant and beneficial options as possible, helping you to choose the right projects for you and providing you with the best opportunities to develop your own brand.
We specialize in the provision of a core range of management services. The Hempire Entertainment Cartel is a subsidiary of Emerald Thumb Industries an cannabis and hemp fully integrated company with 10 plus years' experience in the medical marijuana and hemp industry. Emerald Thumb Industries, Inc. and The Hempire Entertainment Cartel, Inc. has established an enviable track record for its creativity in building brands and additional income opportunities for its investors and partners.
Connect Influencers
We are firmly rooted within multiple sectors of the cannabis industry's many different disciplines, platforms, and ancillary sectors of the business; thus, we integrate strategic decision makers across disciplines to capitalize on emerging opportunities. By cross pollinating these industries, we facilitate and foster the business partnerships and conversations that underlie innovation and serve as a catalyst for the creation of future cannabis business opportunities on behalf of our clients.
ABOUT US
The Hempire Entertainment Cartel is one of the world's leading boutique agencies. We represent celebrities, athletes, public figures, and the Who's Who of the entertainment, corporate/business and political/leadership fields wanting to cross pollenate their talents and influencer abilities into the new "Green Rush" cannabis and hemp industry.
The Hempire Entertainment Cartel believes in an individualized approach. We understand no two clients are alike, just as no two cannabis brands are alike. We carefully assess our clients' needs and opportunities to ensure our team can help each unique client reach the next level of success with ease. Our clients' success will forever be our goal!

The Hempire Entertainment Cartel represents both established and emerging talent in multiple facets of the Entertainment Industry including Film, Television, Literary (Screenwriters and Screenplays, Teleplays), Print, Music, Comedy, Fashion and Live Events..
The success of The Cartel can be attributed to looking beyond the talent pool to the ideal upon which it is based: The Hempire Entertainment Cartel was founded on the synergistic relationship between passion, empathy, and sound economics. This innovative approach defines a niche in the industry and exemplifies the fruition of an ideal formed through years of experience in the cannabis industry. By making a conscientious effort to maintain a modest pool of select clientele from high-profile celebrities to up-and-comers, The Cartel has plans to become a powerhouse in the industry. The Hempire Entertainment Cartel places a high value on the relationship between client and The Cartel, encouraging clients to stay in close contact.
Event Marketing and Promotion Services
Marketing and promotions are an integral piece of any public event, be it booking concerts, booking festivals or even booking clubs. Marketing and promotions is the driving force that persuades potential attendees to come to your event and motivate them to pay to see the acts performing or attend an industry conference or Cannabis Bazaar. It is essential to properly plan marketing and promotions to ensure that the top talent booked is properly advertised to all the right potential fans in your demographic. Marketing and promotions does not always require months and months of work. With the right team, any artist can be properly promoted from within 10 days to 3 months of the event. Often its best to focus all promotion within 30 days of events as this is the time frame that most people make decisions on what they will do and what entertainment they will consume in the following 2-4 weeks.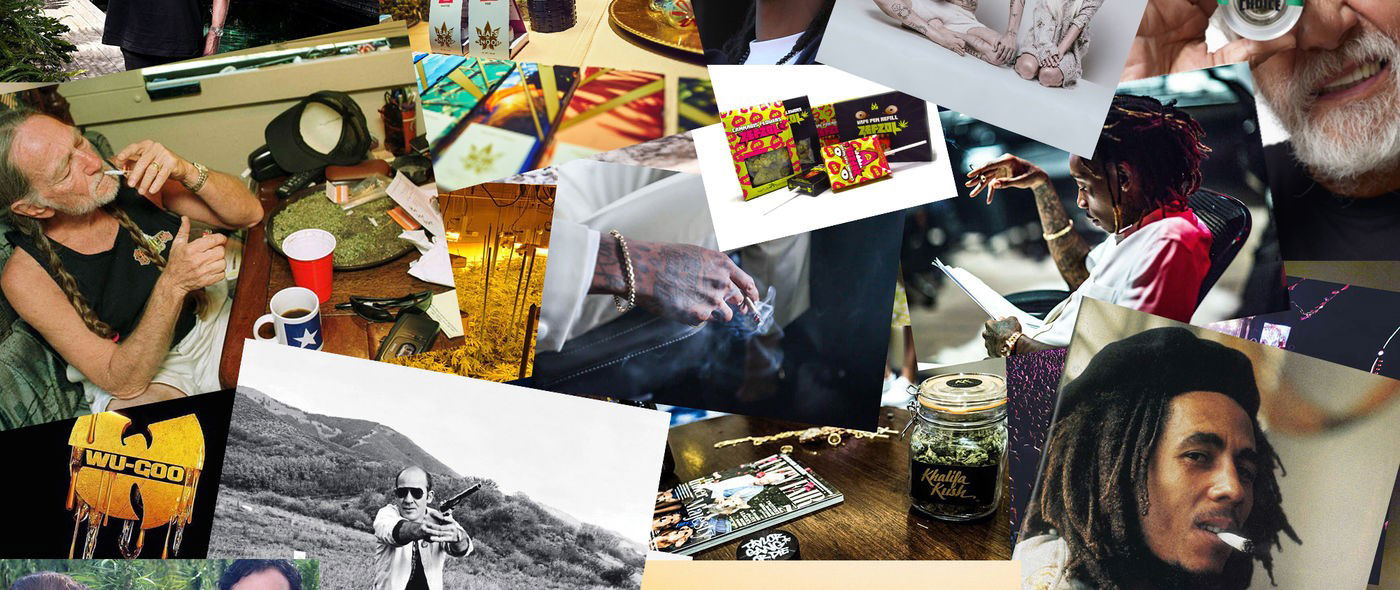 The Hempire Entertainment Cartel has years' experience in the pubic concert, event and entertainment booking business and can help provide the tools, services and consulting to insure that your cannabis event or concert is properly promoted. One of these tools is a marketing plan which you can use to help guide all the details of your marketing campaign.
Having the right cannabis marketing campaign will help push the booking of any artist, musician, celebrity or speaker to the right fans and lead to a successful cannabis event that will only lead to more success in the future.
Whether you are looking to use the internet, radio, print, or television, the Cartel can consult on your marketing & promotion needs to help you get the best results your marijuana brand is looking for.
Influencer marketing agencies act as a middleman in the influencer marketing process. To many marijuana brands, the process of discovering influencers, contacting, and selecting the most suitable ones, and then running campaigns with them, is very time-consuming. They would rather pay a specialist influencer marketing agency to do the work for them.
The Hempire Entertainment Cartel is a influencer marketing agencies that is full-service, meaning that we help brands through every stage of the influencer marketing process, from influencer discovery, through influencer management, assisting with content creation, to analyzing and reporting on a campaign's success.

The Cartel is the premier Influencer Talent Agency connecting brands to influencers on Instagram, YouTube, Facebook and Snapchat. Influencer Marketing.
The Hempire Entertainment Cartel plays a dual role, acting as a global influencer marketing agency, working with influencers and celebrities on Facebook, Instagram, Snapchat, YouTube, and Musical.ly, as well acting as a talent agency for the influencers and celebrities themselves. Although we work globally, we do have offices and branches in Michigan, Ohio, Texas, Colorado, New York, Nevada and California.
Part talent agency, The Hempire Entertainment Cartel represents and secures endorsements for top influencers and celebrities wanting to enter the marijuana and industrial Hemp industry.
People who believe that they have influencer status can contact The Cartel to represent them. The cartel also reaches out to others it believes to have influencer status, offering to work with them. We provide full social media representation for our influencer clients, helping them work with cannabis brands and companies ensuring they receive "proper" compensation.
Brands and other agencies contact The Hempire Entertainment Cartel to assist them with their influencer campaigns. The Cartel's specialists create campaigns based on specific goals. They then pick the most suitable influencers to tell the brand's story to their audience. They claim to have the highest level of analytics in the influencer space, to better help cannabis brands judge the effectiveness of their campaigns.
The Hempire Entertainment Cartel and its parent company Emerald Thumb Inddustries has been delivering expert strategies and industry-leading results since 2009. It is a full-service influencer marketing agency, specializing in customized promotional campaigns and consulting to the industrial hemp and medical marijuana industry.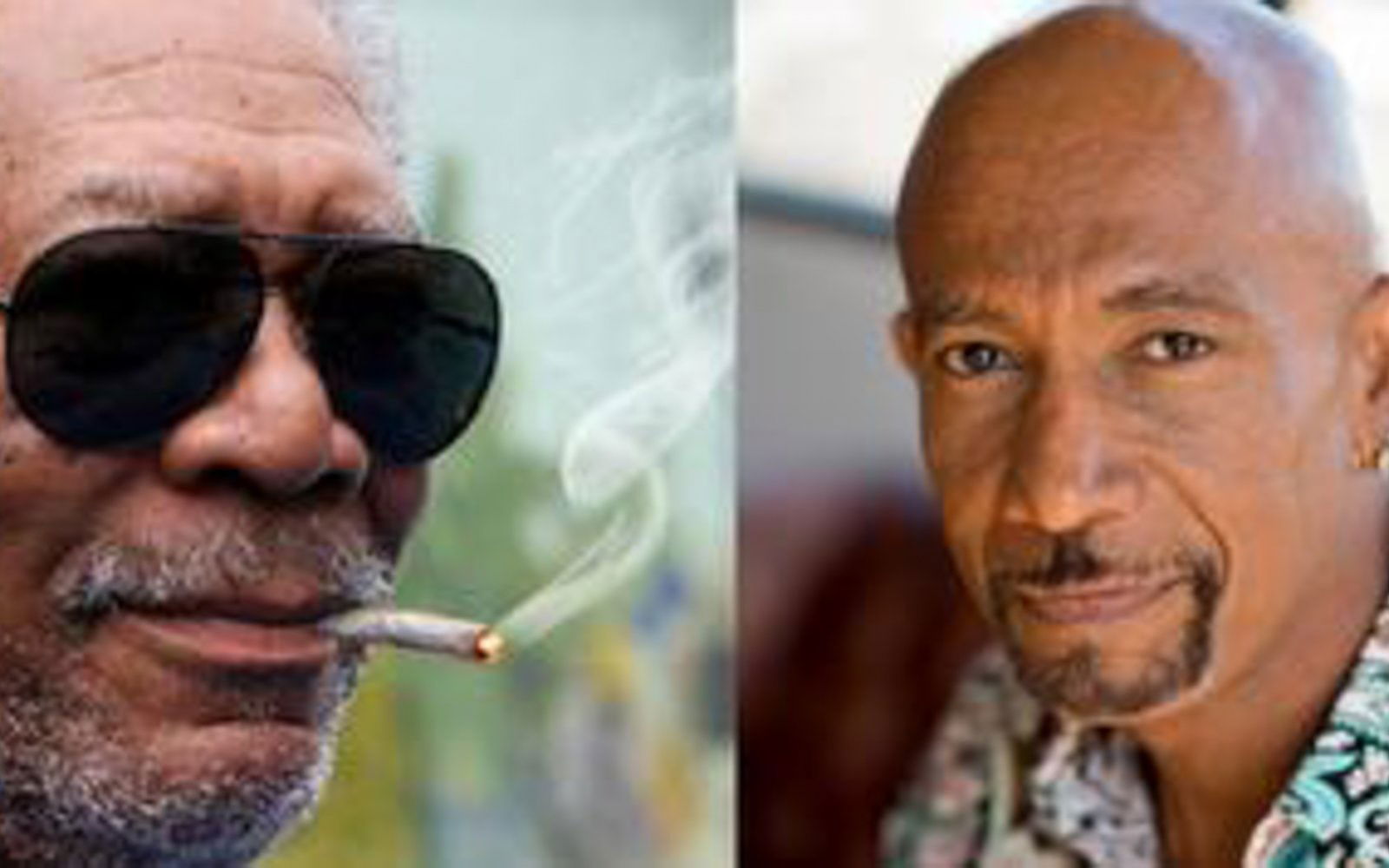 The Hempire Entertainment Cartel is certainly the first but also the go-to partner for the biggest cannabis brands across the USA and further afield. We work with a team of influencers across several countries and several industry verticals, to spread our clients' messages. We share content across most social media channels, using the best channel for each cannabis brand. We believe in fully customizing our services around each client's objectives.
We split our influencer services into:
All-inclusive content strategies

Influencer and celebrity casting and placement

Event on-site engagement support

Creative influencer experiences

Ongoing UGC creation and promotion

Ambassador brand consulting and training services
Being full-service The Cartel can help with the entire influencer marketing process. This even includes their own fulfillment center, which handles packaging, shipping, and returns. If a brand wants to send free product to an influencer, they can organize it completely from within The Hempire.
Brands are involved in crafting the message, but creative control ultimately will be shared with the influencers to ensure authenticity. The company also helps with campaigns involving branded content, using suitable influencers and their captive audience.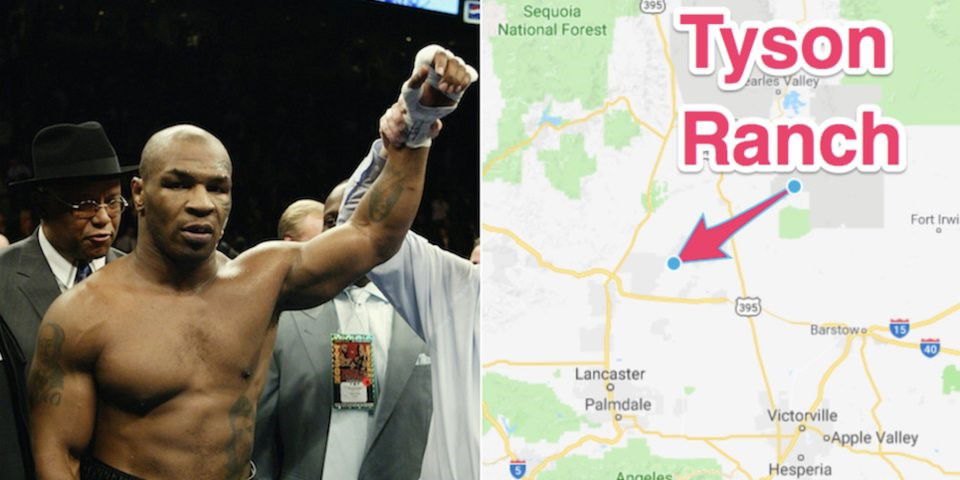 The Cartel also works with the other half of the influencer equation. They provide talent representation services to quality influencers. They bring brand campaigns to influencers they know, like, and trust.
As Cannabis Goes Mainstream,
Celebrity Brands Are the Future of the Industry

Ex-House Speaker John Boehner, singer-songwriter Melissa Etheridge, and lifestyle guru Martha Stewart, and Hip hop business mogul all have one thing in common - the fact that all four belong to a rapidly expanding group of celebrities and public figures who are joining the cannabis industry. Celebrities and the entertainment groups such as The Hempire Entertainment Cartel that represent and manage them are quickly realizing the potential of the cannabis space.
\Each of the aforementioned celebs has taken a different path to the cannabis industry and represents a unique part of the marketplace. John Boehner, who spent years in politics opposing marijuana legalization, was brought onto the board of Acreage Holdings, one of the largest cannabis companies in the United States, just a few years after suddenly retiring in the middle of his term in 2015.
Melissa Etheridge, who was diagnosed with breast cancer in 2004 and used medical cannabis to manage her symptoms, turned her cannabis activism into a cannabis brand when she released a whole line of products known as Etheridge Farms. She's best known for her cannabis-infused wine. And Martha Stewart, also known as Snoop Dogg's best friend, was tapped by the Canadian marijuana giant Canopy Growth earlier this year as an adviser "to help develop products derived from cannabis for people and animals."
Other celebrities who have jumped into the cannabis industry include: marijuana icons like Willie Nelson and Bob Marley (his estate, at least); famous stoners like Snoop Dogg and Seth Rogen; lifestyle gurus like Gwyneth Paltrow who are promoting CBD; and, television tie-ins for shows that partner with companies like The Hempire Entertainment Cartel to release a line of flower, pre-rolls, and blended cannabis products and services
On the one hand, the rush of celebrities to the cannabis space shows how cannabis is now accepted in the mainstream and how lucrative the industry can be.
It also shows how the fledgling cannabis industry is searching for a winning marketing strategy. Should we lean into the underground stoner culture of the past or embrace the professionalism and lessons of the high-growth, VC-backed companies in Silicon Valley?

The cannabis industry still suffers from limited traditional advertising mediums. Social media networks disallow advertising, and Facebook and Instagram are inconsistent in their tolerance even of cannabis company accounts and groups. All this creating a need for big bang marketing schemes.
The celebrity licensing model is not just the gold standard for a cannabis brand, it's almost a necessity. Brands can claim a social patent by aligning themselves with a high-profile celebrity.
Essential Authenticity
As the cannabis space grows, agencies such as The Cartel are recruiting stars and public figures to help their brands overcome consumers' previous misconceptions about the products. At the end of the day celebrities need to come off as authentic brand ambassadors, rather than opportunistic investors capitalizing on the "Green Rush".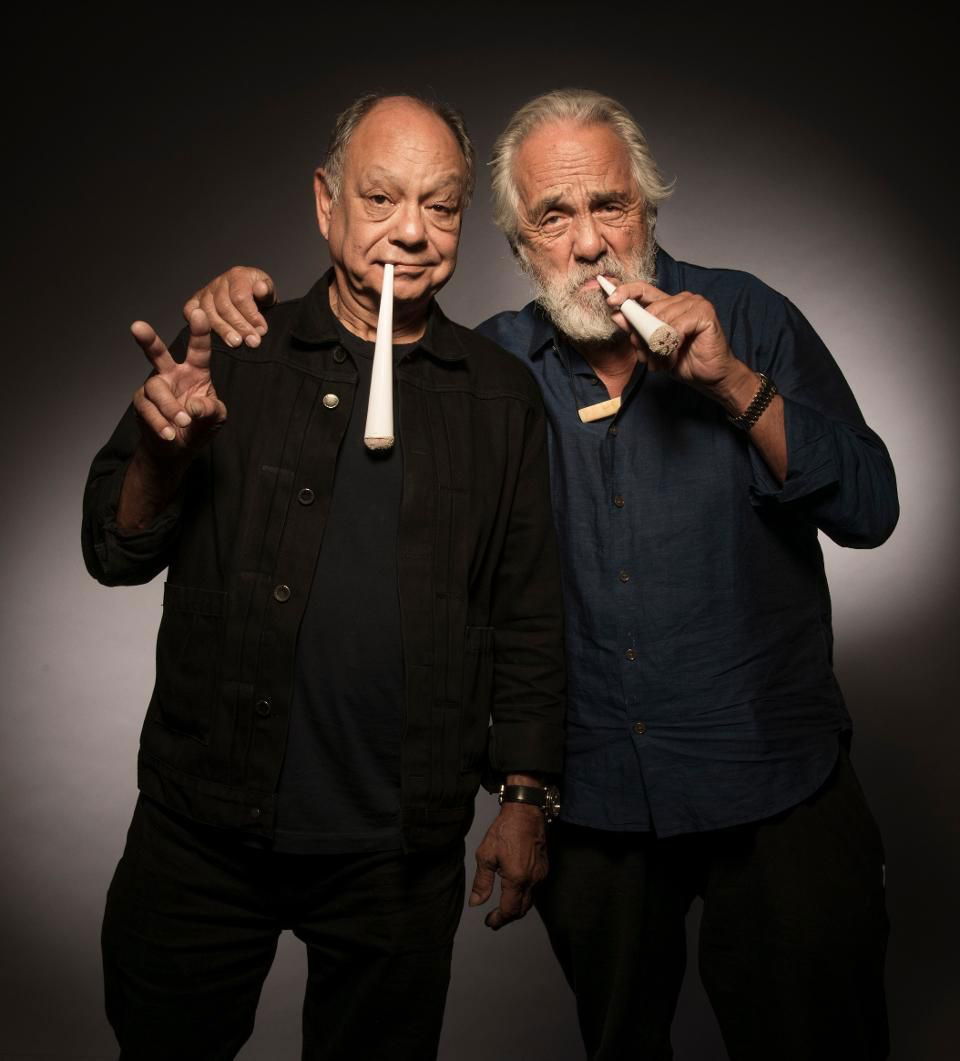 There's going to be a lot of noise in this space, and most of these celebrity-backed brands won't survive because either the product itself won't pass the muster of consumers, the brand can't tell an authentic story the engenders consumer loyalty, or the celebrity isn't meaningfully engaged with the brand. This last point is key to The Hempire Entertainment Cartel. We would never take a successful product in our industry and simply be slapping celebrity likenesses on a product and expecting it to sell well. This comes off as disingenuous and tacky.
Compelling, relatable stories like Melissa Ethridge's cancer journey can bring reluctant consumers on-board by making them feel like the brand understands their health issues. For some, the earnest friendship between Martha Stewart and Snoop Dogg may help bridge a gap between two groups of cannabis users that are often represented as distinctly different.
With such a highly regulated industry, however, it's easy for the glitz and glam of celebrity life to clash with the reality of running a compliant cannabis business, brand or ancillary marijuana business.
In Canada, where recreational cannabis was legalized nationwide last year, advertising rules restrict brands from using celebrities to promote any cannabis products as associated with "a way of life such as one that includes glamour, recreation, excitement, vitality, risk or daring." Health Canada, the agency responsible for cannabis regulation in the country, made these rules in part to help ensure young people aren't targeted by ads.
American rapper, songwriter, and actor Wiz Khalifa is essentially a brand consultant and not an ambassador for his namesake product line, Khalifa Kush, in Canada. Khalifa Kush Enterprises (KKE) develops and markets unique cannabis related products, including the popular "Khalifa Kush" premium strain created with Wiz.
Cannabis investment company Supreme Cannabis finalized a deal to become the exclusive producer of KKE-branded products like pre-rolls, extracts, capsules, and cannabis oils in Canada and, subject to certain approvals, international markets (other than the United States). All to be sold by Supreme Cannabis under the KKE brand.
The Connoisseur-to-Entrepreneur Conversion
Where does Snoop Dogg, cannabis connoisseur, end, and Snoop Dogg, cannabis entrepreneur, begin?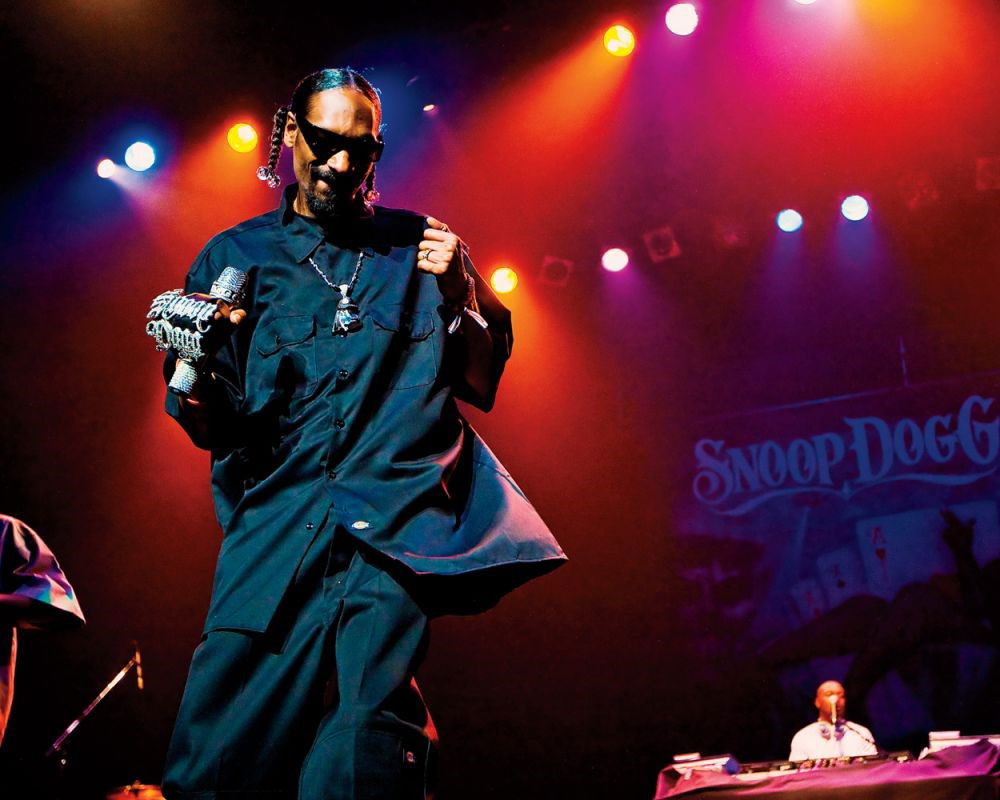 In the U.S., where marijuana growth and use remain prohibited under federal law, some entertainment companies are slow in their embrace of the green revolution even though there are no specific federal regulations against celebrity promotion.
Apple, which is planning to release a slew of shows through its new streaming service, is aiming for a more family image. They probably won't be bringing a cannabis-centered story like Netflix's Disjointed or Showtime's Weeds.
But, for an industry that is prohibited from banking in the U.S., celebrities and their multi-million-dollar bank accounts make a great match for the cannabis industry. Though many of the celebrity-backed brands of today will fall away as the industry develops, it won't stop celebrities from becoming advisers, investors, and brand ambassadors in the future.
The question is whether consumers need celebrities to sell them cannabis like they sell them sodas and shoes and life insurance. The people who produce the best cannabis usually aren't public figures. Soon will come a time when our best growers and cultivators are recognized alongside other agricultural-based superstars such as chefs, brewers, and vintners, and as celebrities in their own right.
Perhaps we don't need celebrities to be directly creating special strains for us, but they will play a big role in the continued march towards cultural acceptance and legalization. With their large audiences and the ability to connect to consumers' lives through storytelling, there are opportunities for The Hempire Entertainment Cartel to bringing cannabis into everyday life.
When the cannabis industry starts producing its own celebrities, it will be much simpler for brands to tell an authentic story to consumers.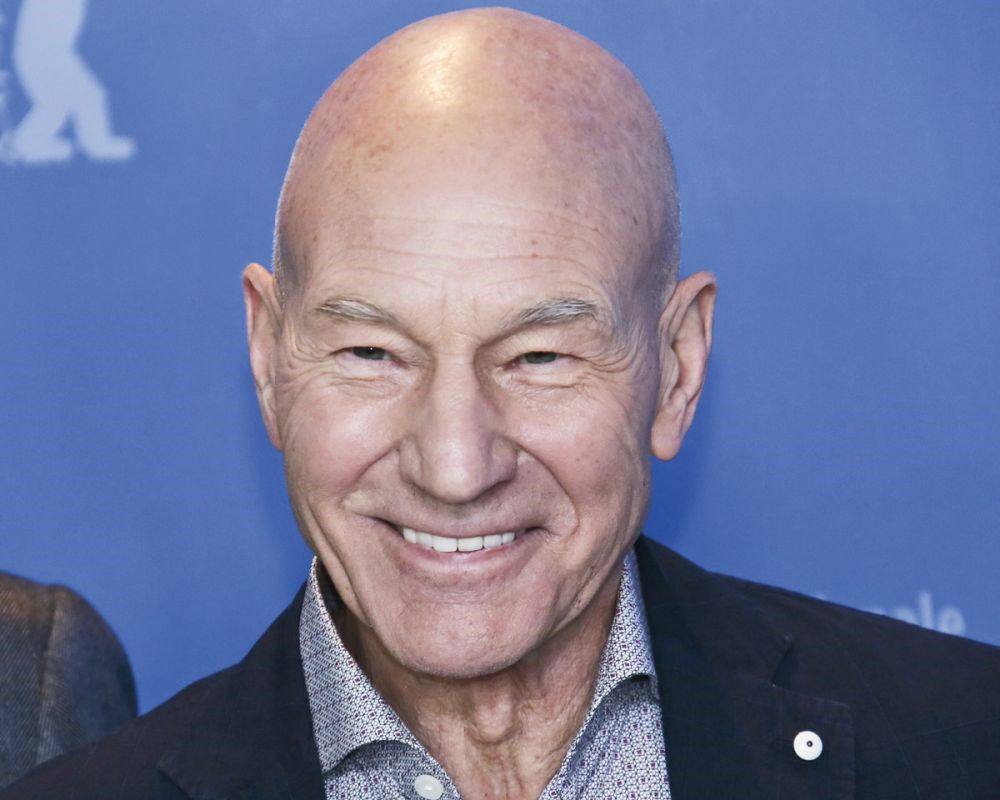 Celebrity endorsements are nothing new — Mark Twain's image once appeared on cigar packaging — but today, brand campaigns have the muscle and visibility of social media behind them. So the celebrity's brands teams up with for these digital campaigns aren't chosen arbitrarily.
Brands recruit the celebrities they work with in order to appeal to their audiences, and more increasingly, that means the celebrity should have a massive, passionate following on social media.
Estée Lauder, the legacy makeup brand, launched a new fragrance called Modern Muse Le Rouge with model and well-known Kardashian clan member Kendall Jenner as the face of the campaign, which was led by NYC agency Lloyd&Co. With 29.5 million Instagram and 11.2 million Twitter followers, the 19-year-old pulls a huge, young social media following behind her every move. Along with including her in its fragrance commercials, Estée Lauder had her concoct a signature lipstick hue.
But not every celeb with a following is necessarily a good fit — and a complex relationship like a spokesmanship requires a sophisticated matchmaker. To find the right celebrity ambassador for them, brands will tap a third-party company like The Hempire Entertainment Cartel that can pull and analyze the relevant data — which is often more than just follower counts.
The Hempire Entertainment Cartel contracts Networked Insights, a social analytics company to examines data from about 500 million Twitter, Facebook and blog posts per day to gather information for medical marijuana companies and products, industrial hemp companies and ancillary cannabis brands and services, and ultimately help them choose the right ambassador for a given campaign. According to Networked Insights the company has about 15,000 classifiers that divvy up posts about companies, TV shows, events, stars or movies into bits of information.

If someone tweets, 'Wow, Selena Gomez looked so beautiful at the ESPY Awards last night,' that tells them three things: the celebrity, the event and the sentiment around it, and The Cartel does that with every status, post and tweet that comes in our door.
It's the context, not the numbers that lead to final decisions. Just because people are tweeting about Justin Bieber more often than other celebrities doesn't necessarily mean he should be the face of your brand (unless your brand is Calvin Klein, that is).