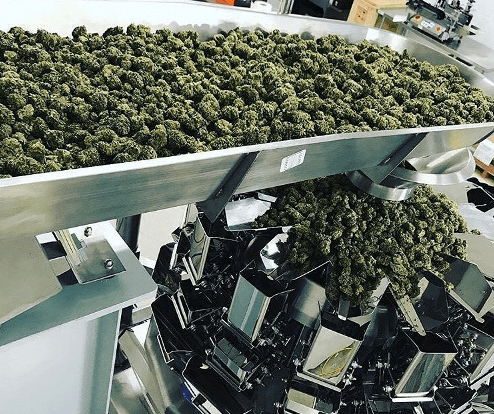 Growers, processors and marketers are showing an insatiable interest in automation. Harvesting and trimming operations are automating as well.
As one of the first to introduce prepackaged cannabis sold in California dispensaries, Emerald Thumb Industries sister dispensary experienced problems early on with customers not comfortable buying prepackages marijuana. Customers wanted to see, touch, and smell their product before they brought it. But state regulations on package and labeling worked in our favor January 1, 2018. All cannabis must be sold prepackaged, labeled and with testing results printed on them and packaging must be child protected.
From safety packaging to potency to value, creating a world-class cannabis brand is Emerald Thumb
Industries brand strategy. Like other pioneering companies that want to see a fledgling industry grow to maturity, Emerald Thumb Industries Inc. is committed to collaborating with fellow industry leaders, researchers, policy makers, and advocates to build a thriving cannabis industry that benefits everyone.
We found one company providing a solution to this end is Idaho-based N2 Packaging Systems, which supplies a steel can with ring-pull top and a snap-on plastics lid for reclose ability. After filling the cans with cannabis product, a liquid-dosing unit adds a small amount of nitrogen to replace oxygen in the can extending the shelf-life up to 5 years.